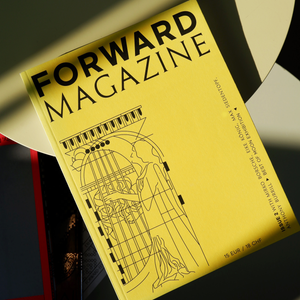 Issue No. 2 of the Forward Magazine - "The Odd One Out"
2019
Finally! The second Forward Magazine Issue and its 100 pages full of interviews with designers like Mirko Borsche, Eike König, Anthony Burrill and many more, is out. 
We feel "The Odd One Out" describes Forward Festivals, Forward Creatives and the creative industry perfectly. We do festivals in an odd way, some would say we are odd, and often creative ideas are called odd because they are different and new. We stand together and say: odd is good.
Including interviews with:
Mirko Borsche
Eike König
Max Siedentopf 
Anthony Burrill