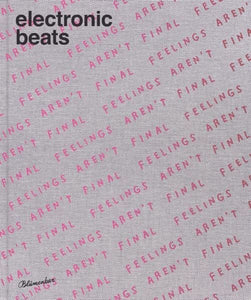 This year, Telekom Electronic Beats celebrates its 20 year anniversary with the production of a 304-page, titular book exploring the intersections of electronic music, media, and culture across the program's storied history, as well as carefully contextualizing the role and function of brands within consumers' lives.
Available exclusively in German, the Electronic Beats book hosts such longform features and essays on: the role of brands and music in a post-label era, the women pioneers of electronic music, how the dance floor is today's religious congregation, the development of music in games, virtual escapism during the uncertain year of 2020, among other topics and interviews.
The book includes the contributions of key figures within the EB universe including Honey Dijon, Billie Eilish, Bryan Ferry, Ellen Allien, Daniel Wang, Lars Eidinger, Ji-Hun Kim, Whitney Wei, Max Dax, Marie Staggat, Sven von Thülen, Lisa Blanning, Jan Wehn, Jens Balzer, Gunseli Yalcinkaya, Laura Aha, Thomas Venker, Derek Opperman, Aida Baghernejad, Dixon, Transmoderna, Jens-Gerrit Papenburg, Anika Meier, Tim Bruening, Caroline Whiteley, Serhat Işık, Benjamin Alexander Huseby and many more. Alongside these texts are exclusive photo galleries and drawings by the artist Stefan Marx, who also designed the Electronic Beats cover.